10/1/2020
Aspen conservation group devotes $100,000 to slope stabilization on Independence Pass
Bowman Construction Supply partnered with an Aspen conservation group, the Independence Pass Foundation, on a $100,000 slope stabilization project on the "Top Cut" on Highway 82 near the summit of Independence Pass.
Read the full article on this project written by The Aspen Times.
Products used include:
Biosol Forte @ 3000 lbs. per acre
Humate @ 1000 lbs. per acre
Mycorrhizae @ 20 lbs. per acre
PermaMatrix @ 4000 lbs. per acre.
Rainier Bonded Fiber Matrix @ 3000 lbs. per acre
Custom seed mix of native mountain seed that is custom to growing at 12,000 ft. elevations.
The reason for these rates is because of steep slopes with highly erodible, unstable soils and a short growing season of 8-10 weeks.
For more information on this project or with questions about these products, contact Tom Bowman.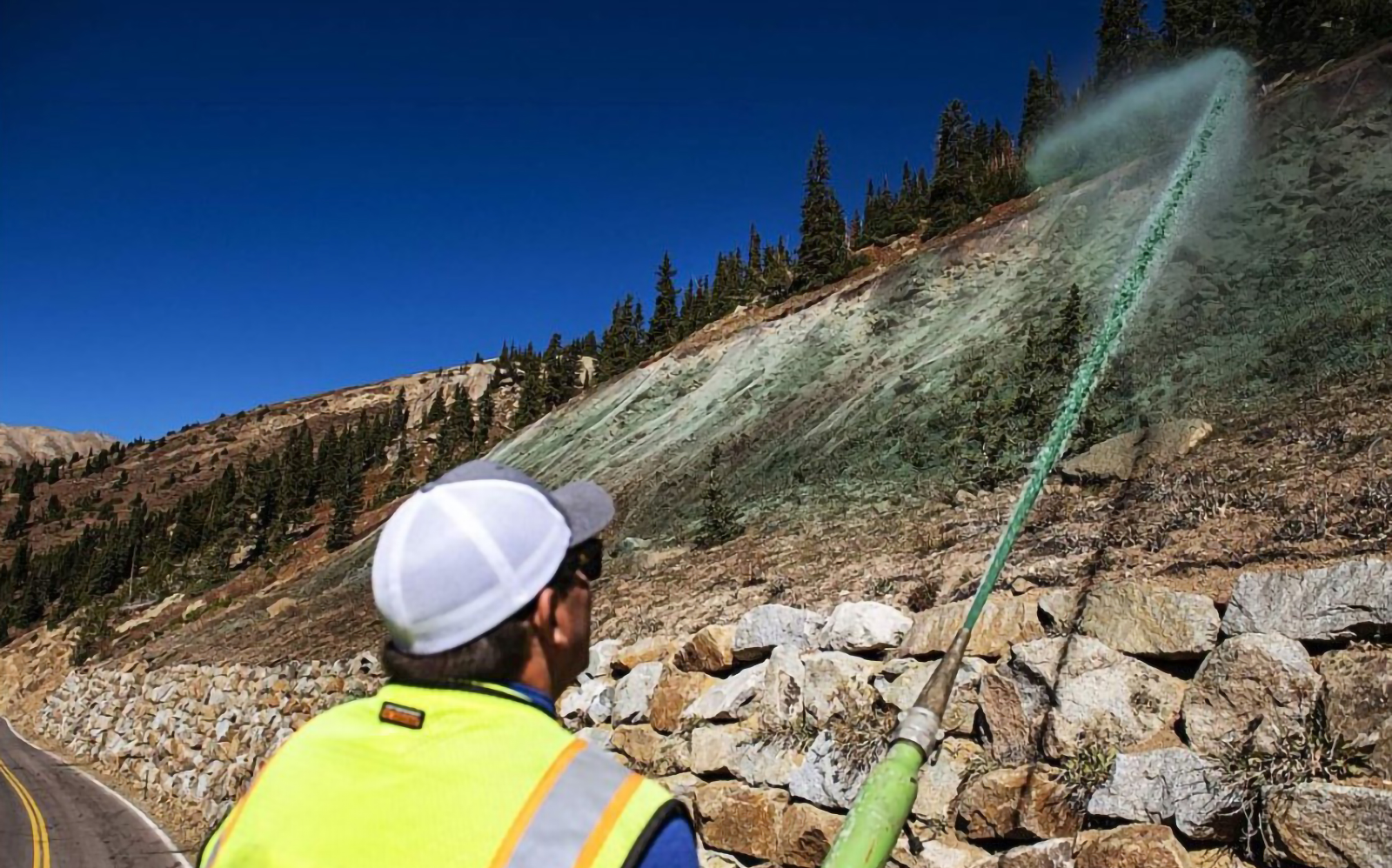 Photo Courtesy of The Aspen Times