5/31/2022
Bowman's May 2022 Newsletter
Read our May Company Newsletter!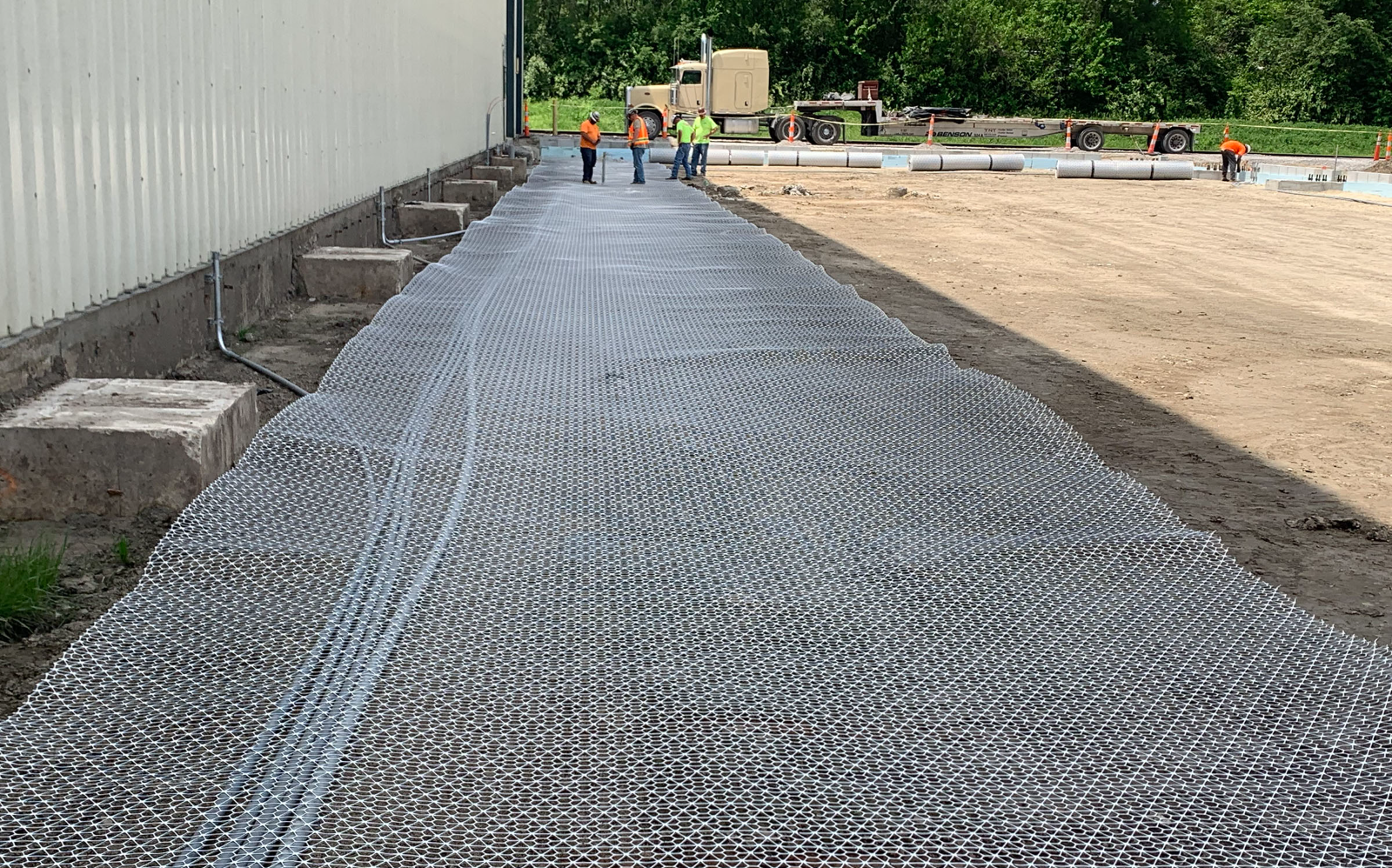 Project Highlight: Tensar's InterAx Geogrid Used for Soil Stabilization - This project site required a geogrid that would help stabilize the subgrade and that could support extreme weight. This site receives 60-80 trucks per day carrying steel coils that weigh 45,000 pounds per load, plus the truck weight. Because of this, they needed to stabilize the ground to support the high flow of traffic with heavy loads to prevent rutting and sinking. The original design required 2700 lbs/sf for the pavement section with 30" of aggregate. However, the design was switched to...Keep Reading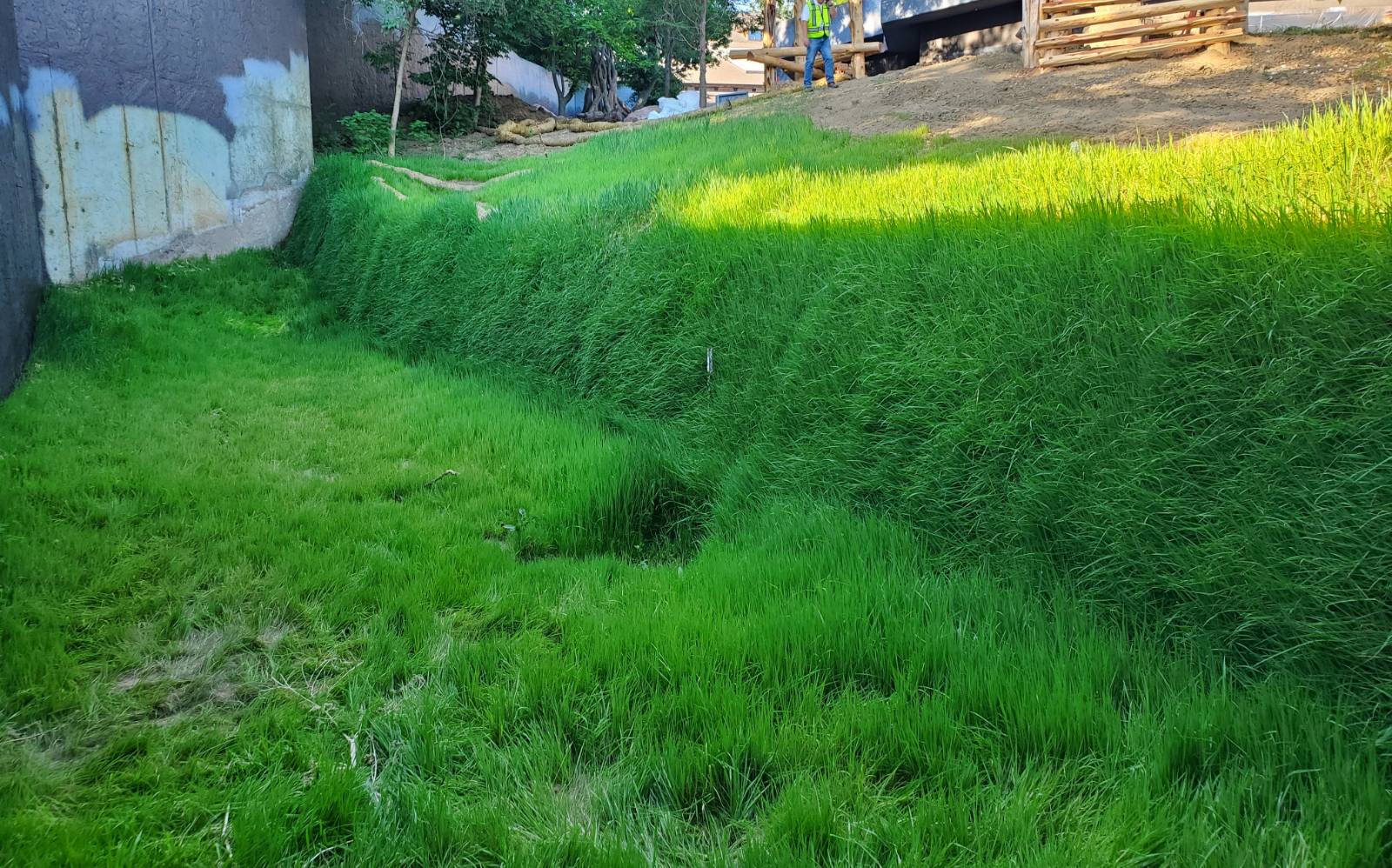 Product Profile: Flex MSE Vegetated Wall System - Flex MSE is a cost-effective, sustainable and permanent solution. Flex MSE offers quick installation and does not require specialized equipment or labor, bringing costs down. These units are recycled, non-toxic products that meet LEED requirements. They are flexible enough to conform to any landscape or surrounding trees and support and feed the vegetation. Flex MSE weathers events that would ruin other systems, and only gets stronger and...Keep Reading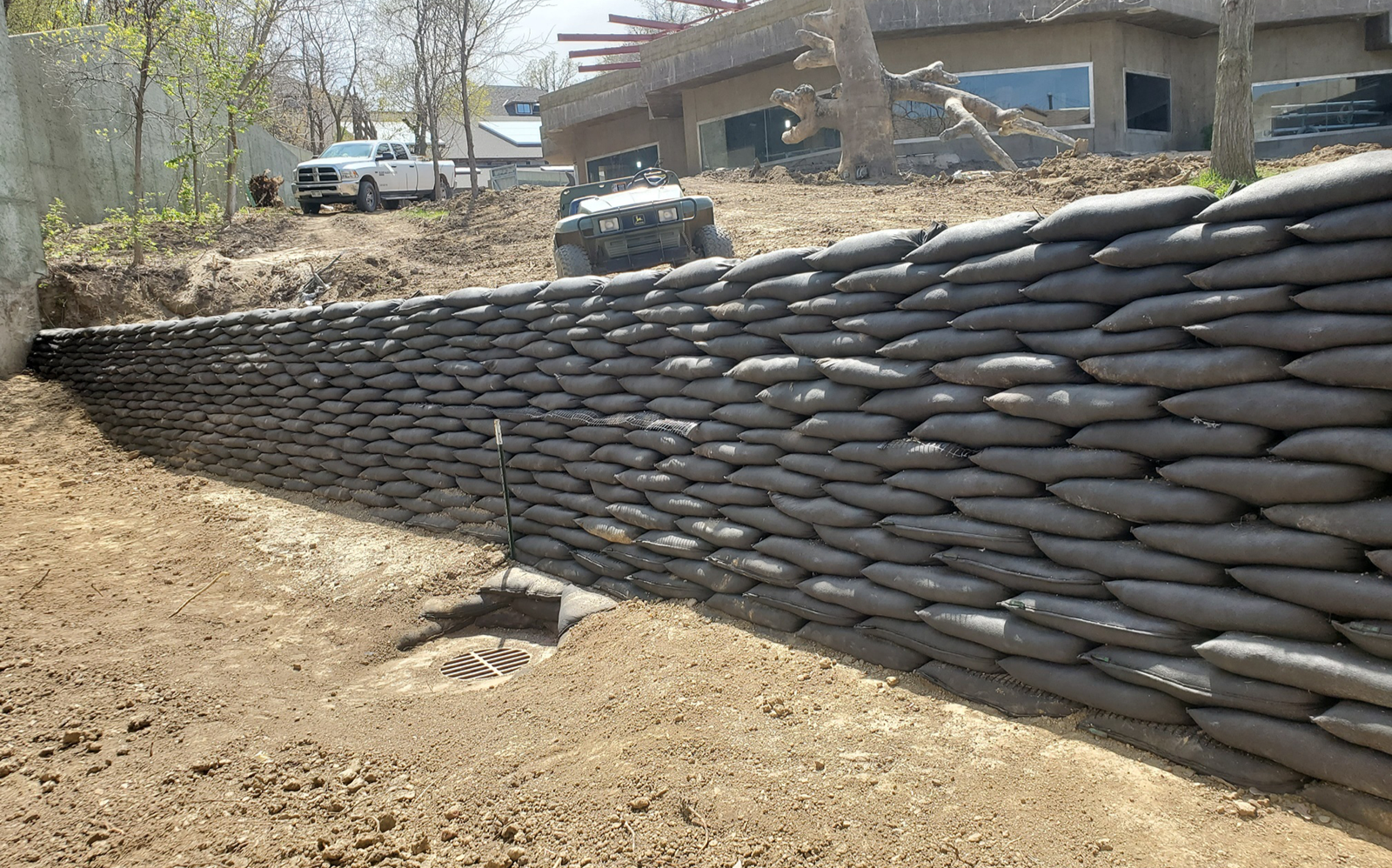 Flex MSE Webinar - June 1st, 2022 | 11:30am-12:30pm MST | Register Here: Learn about the Flex MSE Vegetated Wall System in our webinar. This system can be used for retention, slope stabilization, erosion control, landscaping or anywhere land meets water. Learn about this unique system which carries a 120-year design life, a 75-year warranty, and is the first Geosynthetic system in the world to have an internationally recognized EPD (Environmental Product Declaration). Flex MSE offers a low environmental impact solution that installs in 1/2 the time at nearly 1/2 the cost.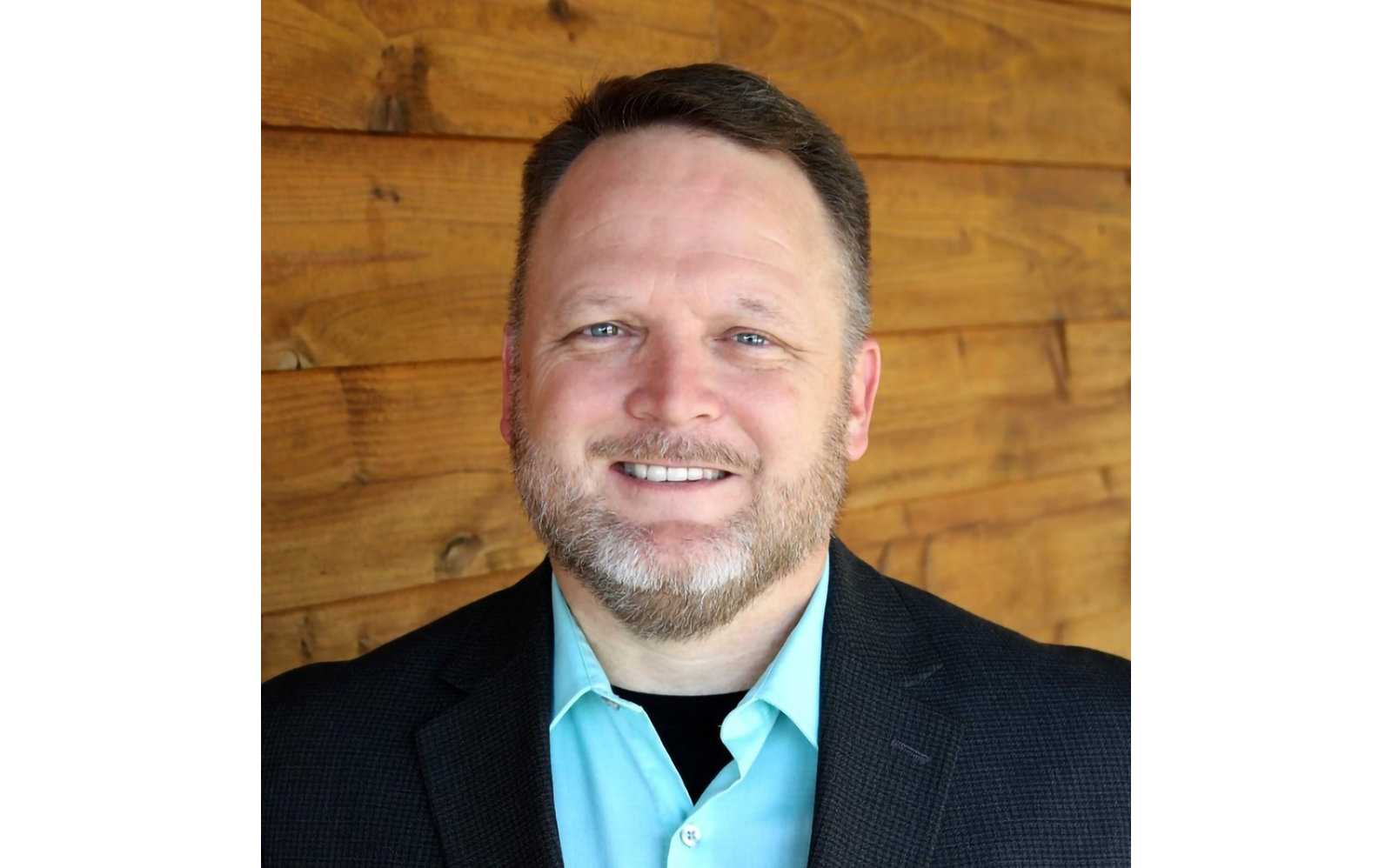 Engineer's Note - Last month I talked about Colorado's water rights (and several other states). While the laws governing water rights are complicated, the basic concept is simple: you do not exclusively own the rights to water that falls on your property in Colorado. There are exceptions, for example, some communities allow a rain barrel or two to collect rainwater for irrigation. However, everyone must research their deed and know their legal rights and restrictions. So, what about green infrastructure and low-impact development? Does this mean that no one in Colorado is allowed to manage the water that falls and runs across their property? Absolutely not. In fact...Keep Reading