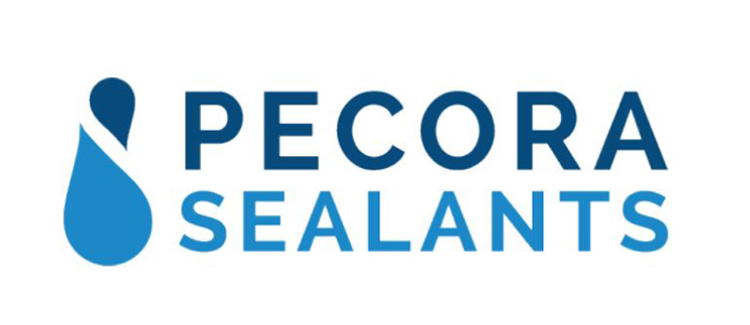 Pecora's high quality, non-staining silicones can be quickly and easily tinted at the job site, allowing for unprecedented flexibility in design, application, and inventory management. That non-staining technology can also be found in Pecora's single component hybrid STPU (silylterminated polyurethane) moisture cure non-yellowing sealant. Or use their multi-component and one-part urethane sealants. Pecora's silicone, hybrids and urethanes are offered in a range of standard colors.
Silicone Construction Sealants
Maximize jobsite flexibility and structural protection while minimizing costs with Pecora's innovative line of silicone sealants solutions. Pecora's silicone construction sealants are designed to eliminate the staining of porous substrates, reduce the need to repair or remove aged and failing sealant, and to reduce the cost of wasted product on the jobsite.
Hybrid Construction Sealants
Combine the best properties of silicone and urethane sealants in one package.
By fusing silicone and urethane sealant chemistries, the strengths of each provide unique solutions and improved application. Hybrid sealants are inherently low in VOC and odor. This results in a user-friendly, high-performance product.
Hybrid sealants offer several other important advantages – color stability, paintability, reduced shrinkage, moisture tolerance, minimal dirt pick-up, and exceptional adhesion to most construction materials.
Urethane Construction Sealants
Ensure durability, adhesion, and abrasion resistance with Pecora's urethane construction sealants and coatings. Whether your project requirements include traffic coatings, high-performance security sealants or general construction sealants, they have a product to meet your project needs. Paintability, high tear resistance, low shrinkage and the flexibility to tint in the field using the Universal Color Packs, are just some of the benefits provided by Pecora's urethane products.