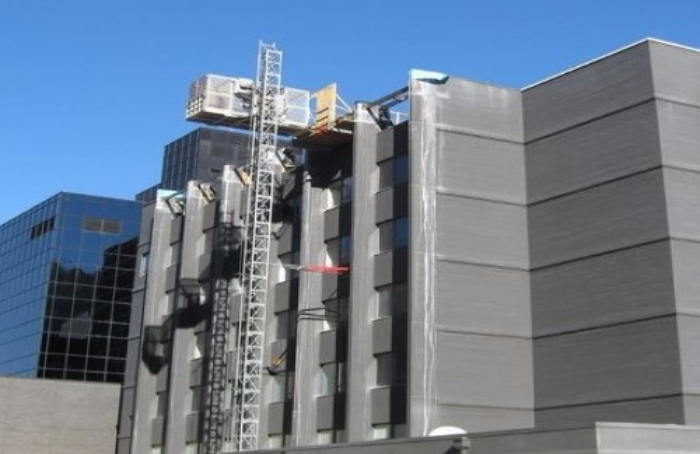 Airlok Flex VP
Airlok Flex VP is a water and acrylic-based, vapor-permeable elastomeric membrane designed to prevent moisture penetration while allowing water vapor to escape. This product is suitable for application to concrete and concrete masonry, paper, glass or foil faced sheathing, plywood, oriented strand board and rigid insulation in the cavity. Airlok Flex VP is UV resistant and may be applied in temperatures ranging from 40°F to 120°F. Polyguard also offers a Low Temp variation, Airlok VP LT that may be installed in temperatures down to 20°F.
Airlock Flex
Airlok Flex is a single component elastomeric coating that cures to form a durable air barrier. This variation is designed to prevent the passage of moisture and air to protect concrete, masonry and gypsum sheeting surfaces. Airlok Flex is recommended for above grade exterior applications. Using Proban mold inhibitors, Airlok Flex may also have anti-microbial properties if desired.
Airlok Flex WG
Airlok Flex WG (Weather Guard) is a water-based, vapor-permeable coating designed for application over concrete, concrete masonry and paper-face, foil-face, glass-face, rigid insulation, plywood and oriented strand board sheathing. With UV resistant for up to two years, Airlok Flex WG sets the bar for long-term UV durability.