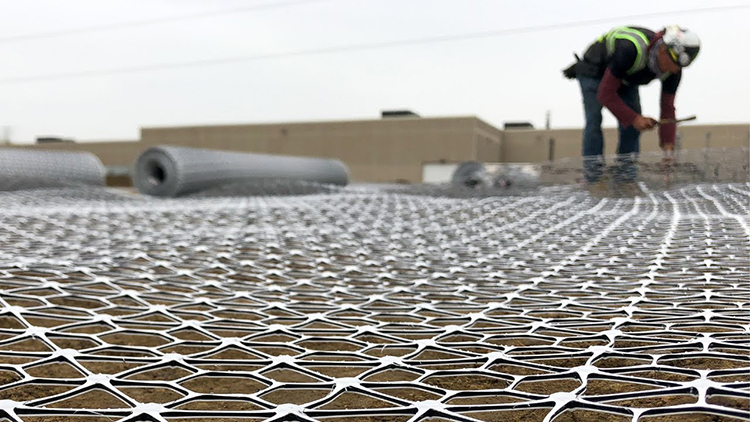 With Tensar, you can design and build with confidence because of their cost-effective, proven, engineered solutions. Tensar's industry-leading technology and geogrids solve the toughest soil stabilization, earth reinforcement, and site development challenges.
Twelve global teams and over 10,000 hours of R&D have led to the development of the next-generation geogrid, InterAx, their highest performing geogrid to date.
Benefits of Tensar InterAx Geogrid:
Most advanced geosynthetic made for trafficked surfaces and foundations.
Ideal for subgrade stabilization, pavements, and working platforms.
Optimized geometry for maximum confinement of granular fill, creating the most efficient stabilized layer.
Advanced material science improves compaction and restricts movement over time, retaining the stiffness long term and further enhancing performance.
Drives superior performance across a broader range and quality of aggregate types and gradations, giving you more flexibility in your aggregate choice.