Bowman Construction Supply is a full-line distributor of a variety of site solutions that can be used on solar farms and green energy development sites. We can help with soil solutions and soil amendments, erosion and sediment control, vegetation management and soil and channel stabilization.
The products listed below are some of the erosion and sediment control solutions we supply that can be utilized to protect solar farm sites.
Soil Tests & ProGanics
The foundation for sustainable vegetation is healthy soil. Profile Products makes it easy to test soil's health with their FREE Profile Soil Solutions Software (PS3). Find out exactly what your site's soil needs to select the right products to establish vegetation.
ProGanics® Biotic Soil Media™ is a topsoil alternative that accelerates the development of depleted soils with low organic matter, low nutrient levels and limited biological activity.
• Initiates faster vegetation growth and establishment
• Hydroseeded for easy application on sites with difficult access
• Consistent, engineered product that is readily available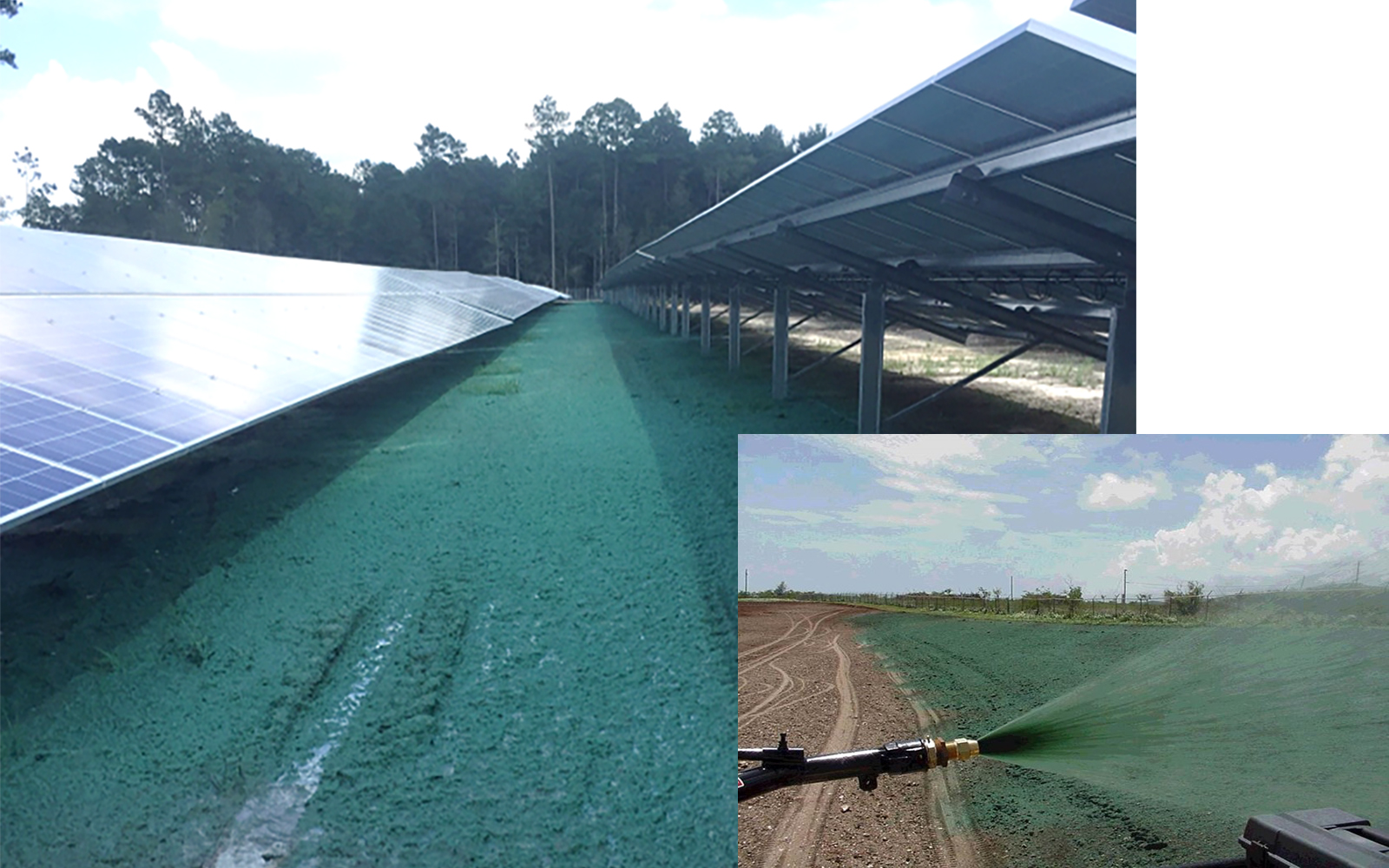 Hydromulches & Flexible Growth Mediums (FGMs)
Hydromulches and FGMs offer several benefits including:
• Faster installation, better coverage & greater erosion control
• Faster germination & vegetation establishment
• Ideal for application in tight areas or sites with limited access
• Lock seed & soil in place, providing immediate erosion control and ensuring seed has a chance to germinate
• Have a much higher water-holding capacity than erosion blankets; keep seed and soil hydrated when water or rainfall is limited
• 100% biodegradable & non-toxic; no netting or staples left behind on the site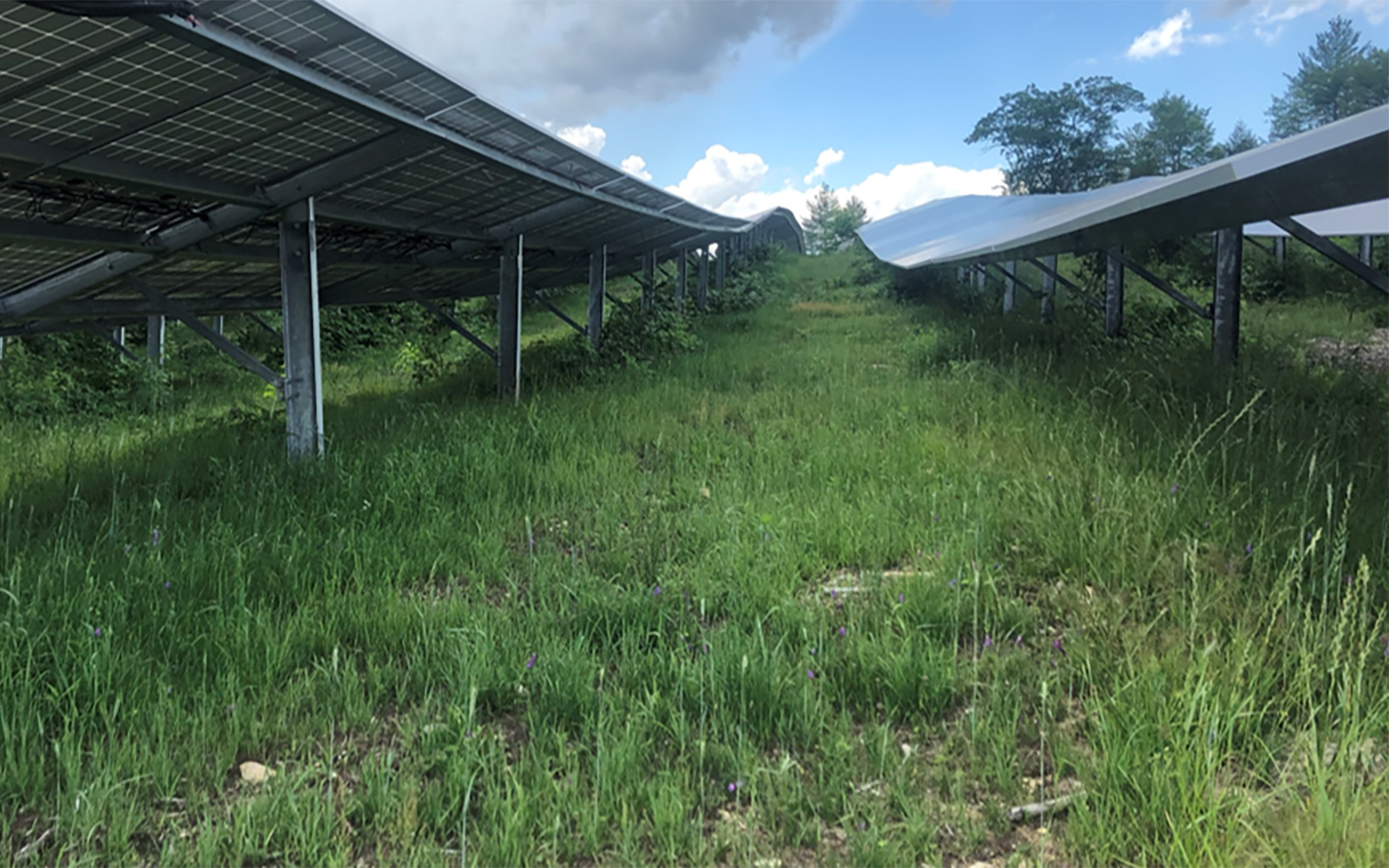 Vegetation
Choosing the right seed for a solar farm site is a vital piece of developing sustainable vegetation. It is beneficial to choose a mix of native and pollinator species that will germinate and start growing quickly. When compared to turf grass, the use of native vegetation
• Increases biodiversity at the site
• Becomes an asset to the community/surrounding farmland as a pollinator habitat
• Requires less mowing and herbicide use
• Effectively manages stormwater because of deeper roots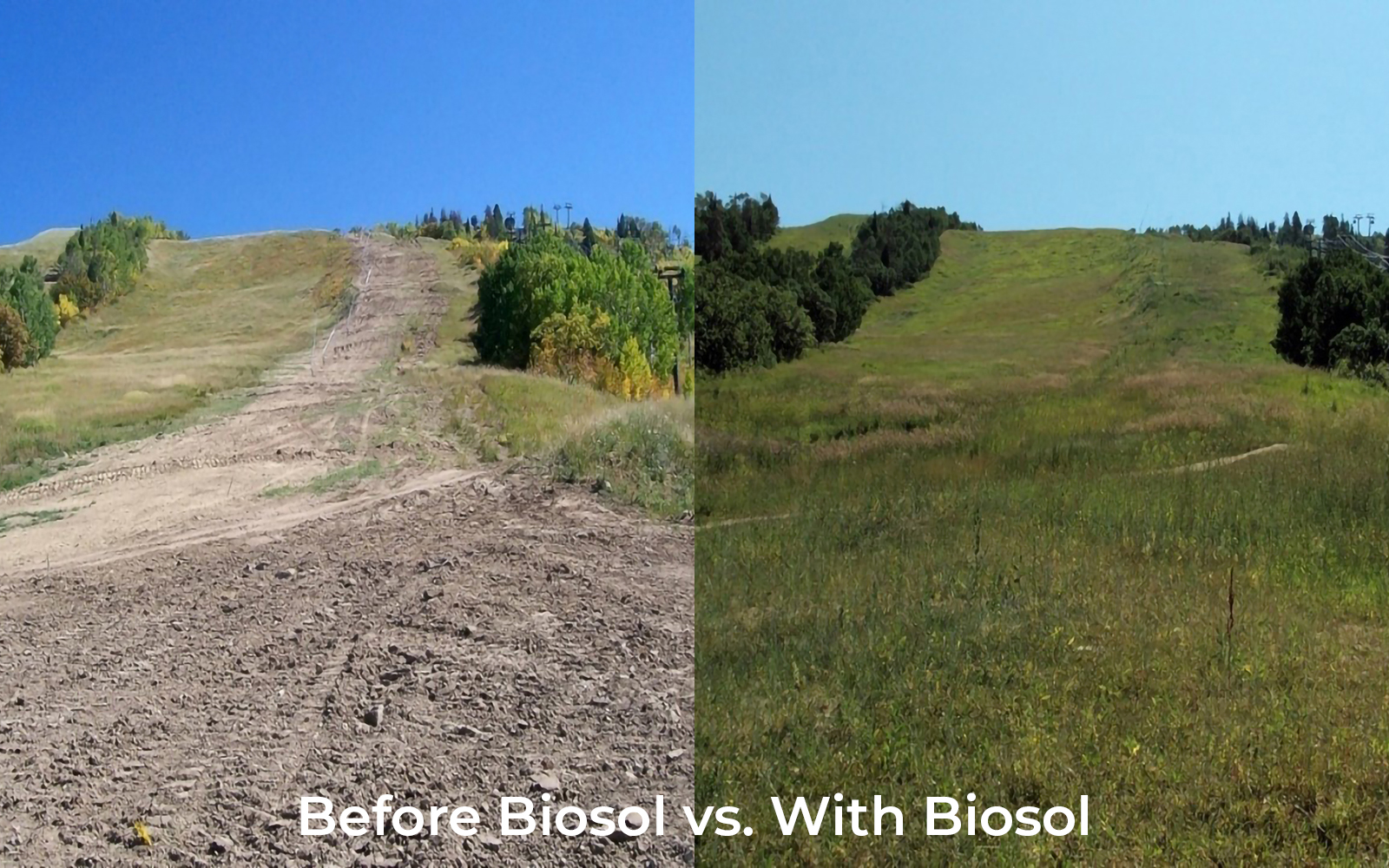 Short & Long-Term Fertilizers
Solar farms are commonly located in areas with less-than-ideal, depleted soil. To support healthy, long-lasting vegetation, this soil needs vital nutrients to be restored.
Biosol is an organic, natural long-term fertilizer.
• Contains beneficial bacterial & fungal biomass
• Enhances soil health & microbial life
• Slow-release nutrient formulation from unique fermentation process provides vital plant nutrients throughout the entire growing season
• Increases the formation of humus, root mass and the living microbial biomass in soils
• Does not leach or volatilize when wet
JumpStart immediately accelerates germination and vegetation establishment.
• Contains soil-penetration agents, humic acid and 200+ species of beneficial soil bacteria
• Promotes faster nutrient uptake & conversion
• Gets plants off to a faster, stronger start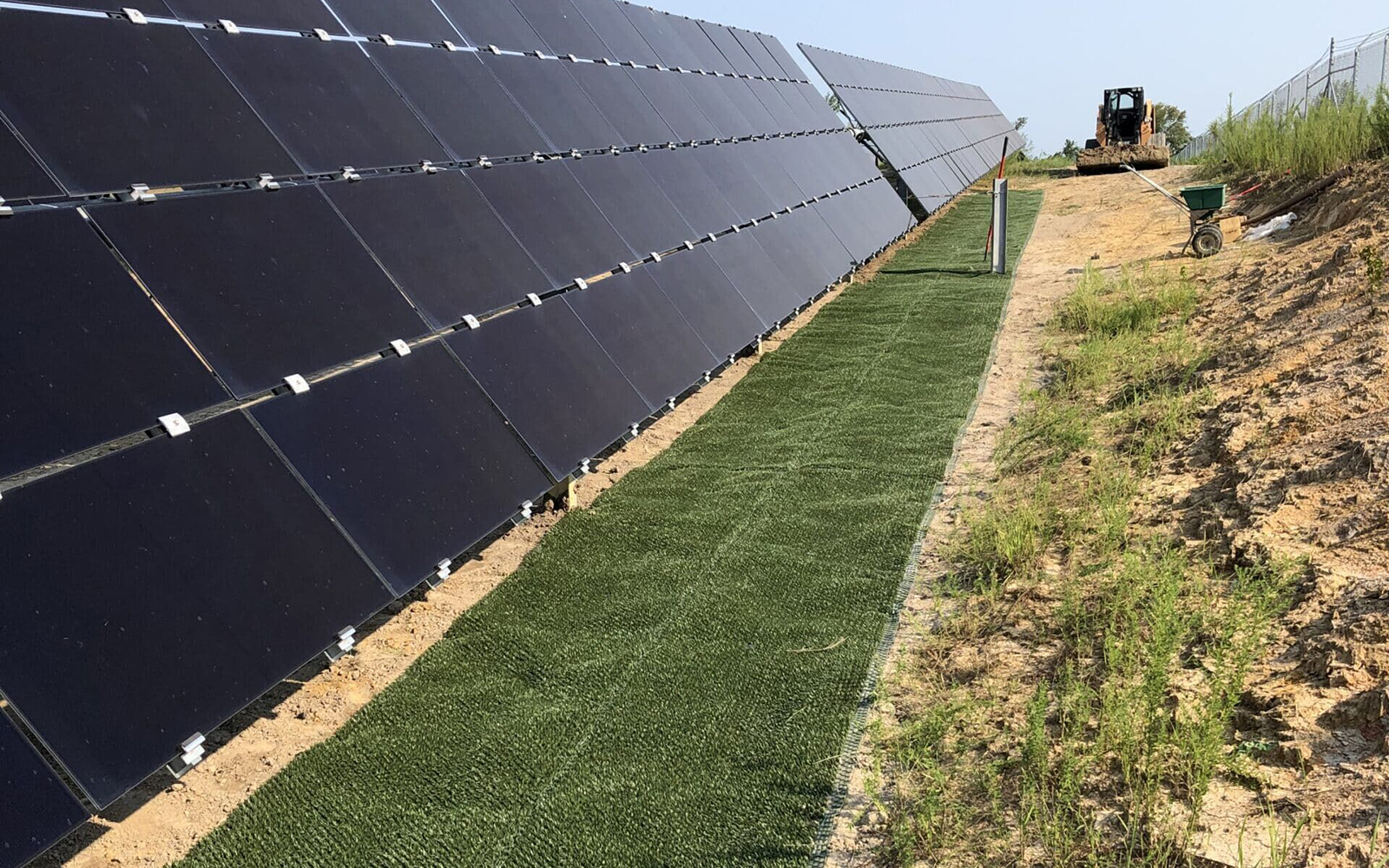 Simulated Turf Structural Erosion Control
InstaTurf is a soft armor hybrid turf mat for erosion control.
• Ideal for drip lines, under panels, in swales or channels & around ponds or lakes
• Protects against scour & prevents rills & gullies
• Promotes reinforced vegetation establishment
• Provides immediate rock-like erosion protection
• Mimics the look of grass before natural vegetation is established
• Reduces risk of damage to solar panels. No rock near the panels means no chance of throwing a rock and causing damage.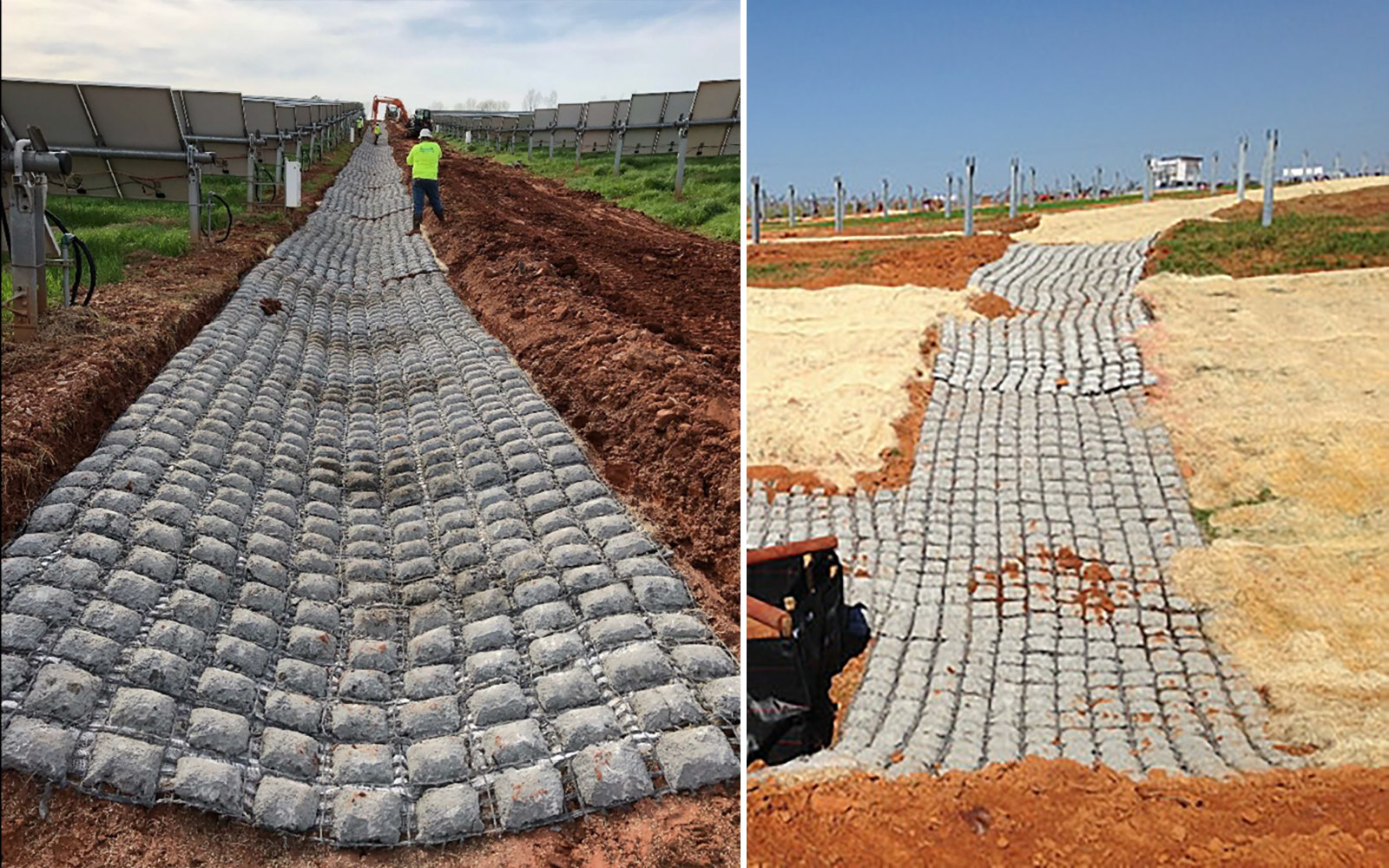 Vegetated Hard-Armor Structural Erosion Control
Flexamat is a tied concrete block mat designed to control erosion and provide stable driving/walking surfaces.
• Green armor system - 1.5" gap between each block allows for vegetation growth that will cover the Flexamat
• Ideal for channels and low water crossing to convey drainage
• Provides immediate erosion control and tolerates high shear stress
• Easily driven over with vehicles & mowers
• Replaces rock, which could damage the panels during maintenance & mowing
• Filters the runoff within the vegetated swales & improves water quality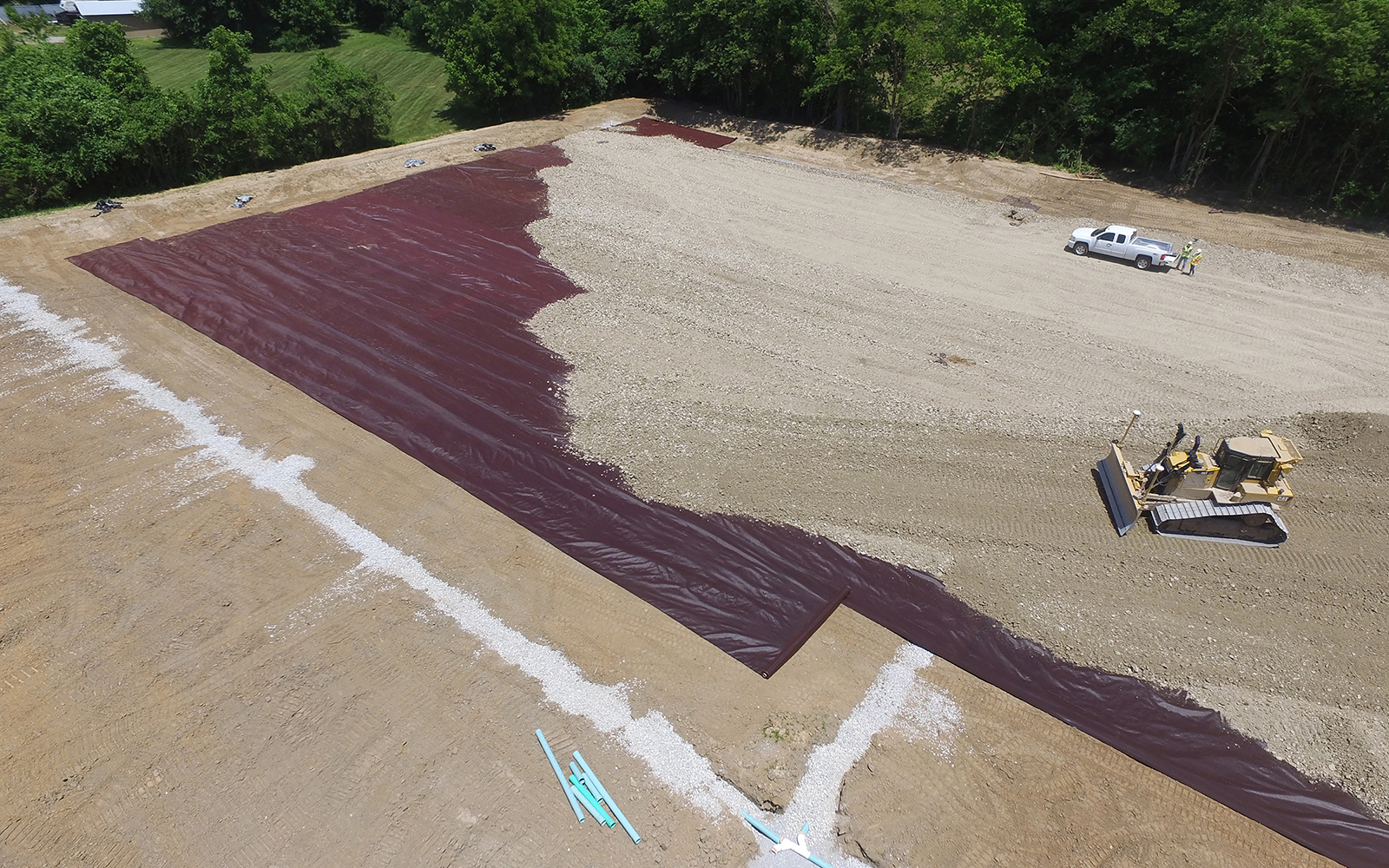 Geosynthetics
The Mirafi® RSi-Series of geosynthetics are designed to solve soft soil problems.
• Provides base course reinforcement & subgrade stabilization
• Provides a solid base for site development
The Mirafi® HP-Series are woven polypropylene products that are designed for a variety of soil stabilization conditions.
• Provides separation, filtration & reinforcement
• Ideal for haul roads & access roads
• Ensures the integrity & function of the aggregate and soil remain intact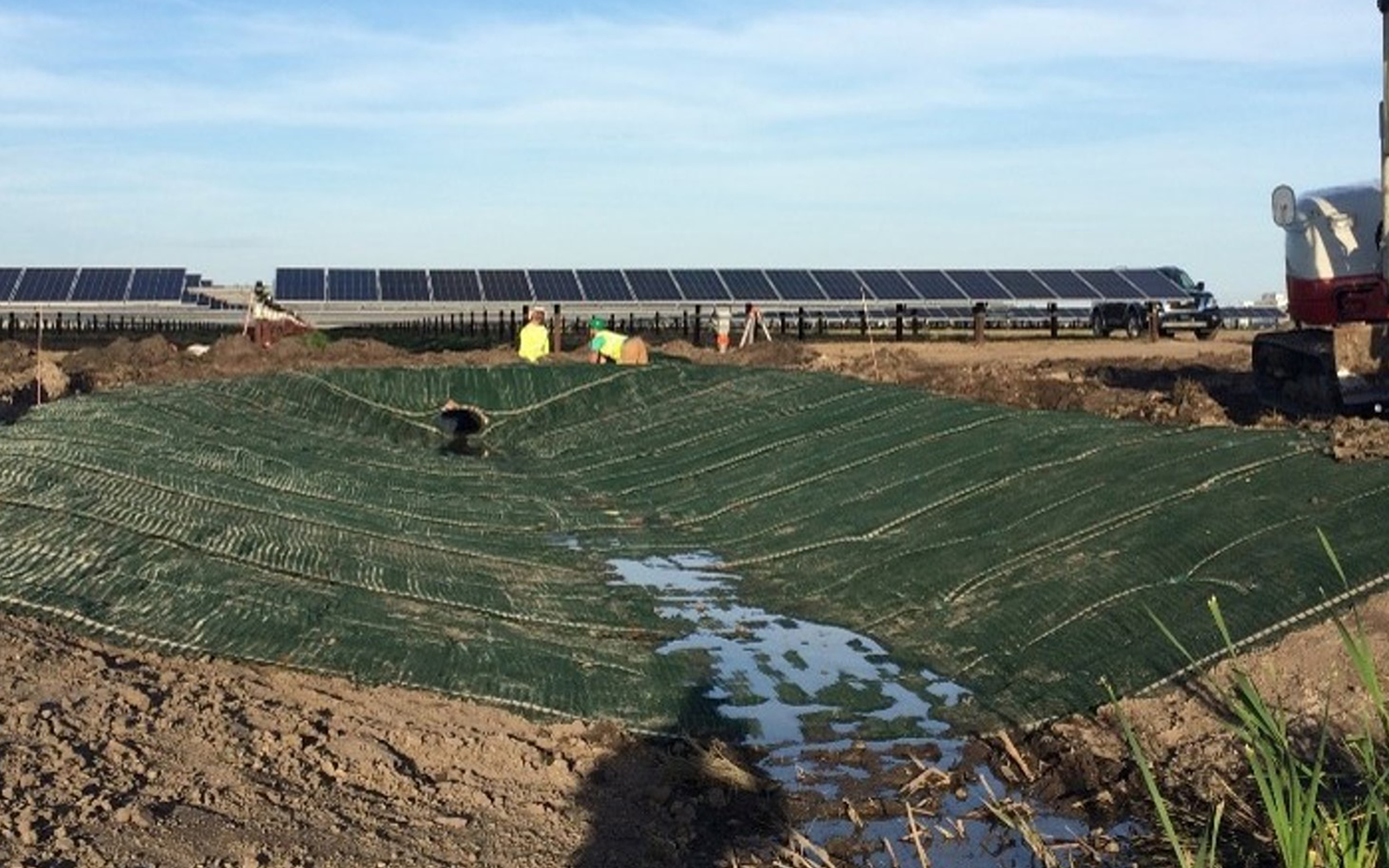 High-Performance Turf Reinforcement Mats
Armormax is an engineered earth armoring system composed of High-Performance Turf Reinforcement Mats (HPTRMs) and Engineered Earth Anchors™ that work together to lock soil in place.
• Ideal for channel/ditch stabilization & erosion control/slope stabilization
• Withstands both hydraulic & non-hydraulic stresses (mowing & maintenance traffic)
• Green, vegetated solution (better aesthetics than hard armoring)
• Lightweight & easily transported into areas with access challenges
• Promotes infiltration of surface water
• Low carbon footprint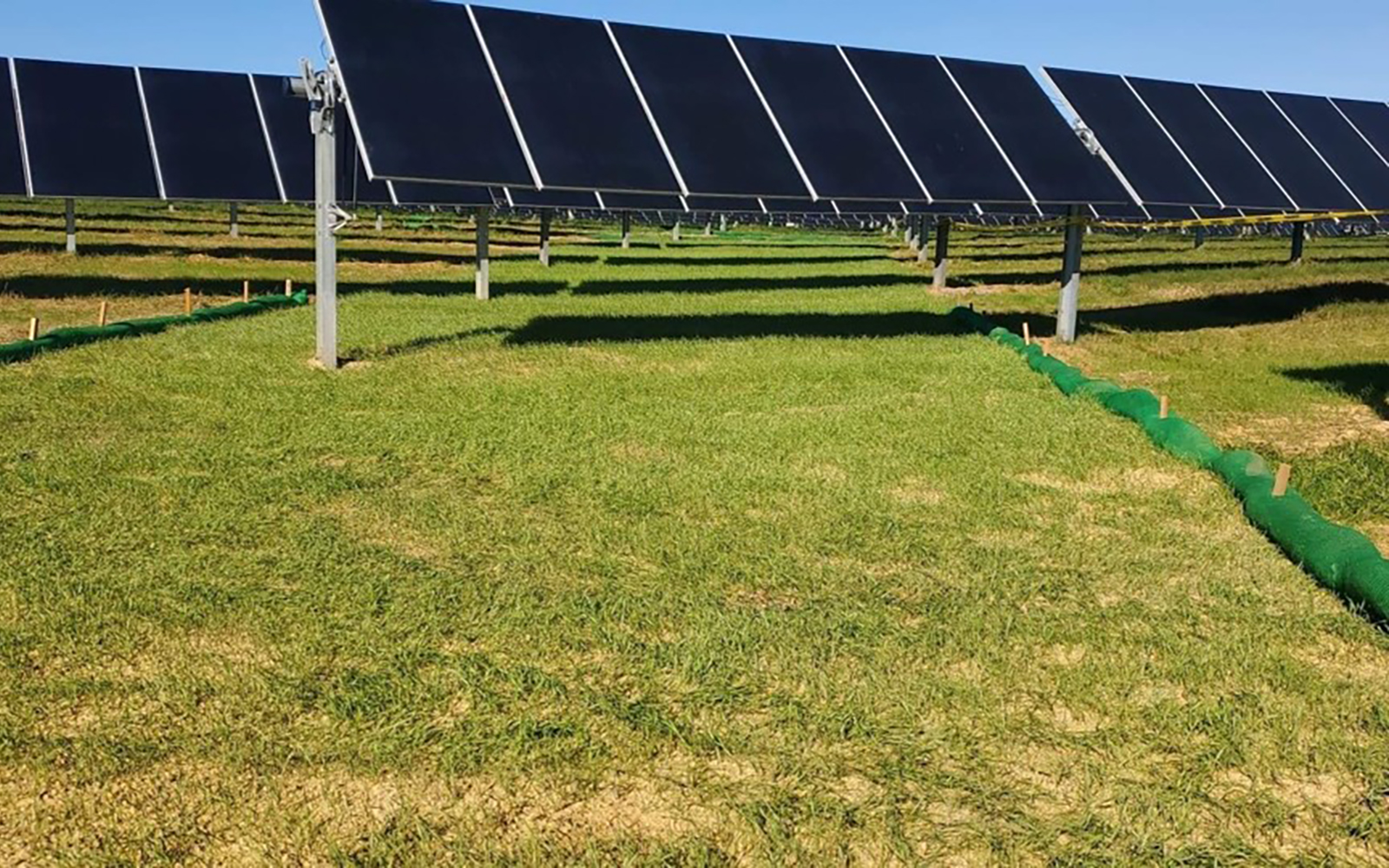 Sediment Control Solutions
Bowman Construction Supply also has a wide variety of sediment control solutions readily available. For everything from perimeter and inlet protection to trackout control, we have a solution for every sediment control problem on your solar farm site.
• Filter Socks
• Silt Fence
• Inlet Protectors
• Wattles
• FODS Trackout Control Mats
• Dewatering Bags